 Ecumenical Patriarch | Dove Gospel – Multinational
Heartfelt, Connected & Focused
James Hughes is a renowned leader who has dedicated his life to serving people and spreading the gospel of Jesus Christ. As a founder and elected Ecumenical Patriarch of Dove Gospel – Multinational, he leads a collective of organizations, churches, charities, hospitals, and educational facilities focused on providing first-world care and support to third world countries. His commitment to this mission is evident in his active participation in events and speaking engagements aimed at raising awareness about the need for support and resources in these countries.
Under James Hughes' leadership, Dove Gospel – Multinational has grown significantly, with an active church registration of 2,548 worldwide and a pastoral staff of 2,391. His passion for serving people and sharing the gospel has inspired many others to join him in this noble cause. To better maintain contact and organization among the teams and supports in place for the network, he launched the Office of Emc. James Hughes. This office serves as a central hub for communication and collaboration, ensuring that everyone is working together towards a common goal.
Despite his busy schedule, James Hughes treasures every opportunity to speak and spread the gospel of Jesus Christ through the nations. He firmly believes that everyone deserves the same level of care and support, regardless of where they live. His dedication to this cause has made a significant impact on the lives of countless individuals and communities around the world. James Hughes is a true leader, and his legacy of service and compassion will continue to inspire others for generations to come.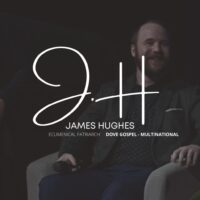 UNITY AMONG THE BODY
Bridging the divide of denominations and bringing leaders together in unity.
The recent association of Emc. James Hughes' office with HWPL has opened up exciting new opportunities for interconnectivity with the United Nations Department of Communications, as well as the Special Consultative Status under United Nations Economic and Social Council.
As a devoted voice for Pentecostalism, Emc. James Hughes and his team are committed to promoting the message of Christianity across various religious countries and cultures, with the assurance that it can be practiced harmoniously alongside other belief systems. With this collaboration, there is great potential to expand the reach of our message of love, peace, and unity, and to contribute to the development of a more inclusive and diverse global community.
Sydney, NSW | Australia
Chatham, Medway | United Kingdom
Beaverton, Oregon | United States
Salaama Rd, Kampala | Uganda
AU: (02) 909 88 369
UK: (01) 618 844 314
USA: (253) 8817 990